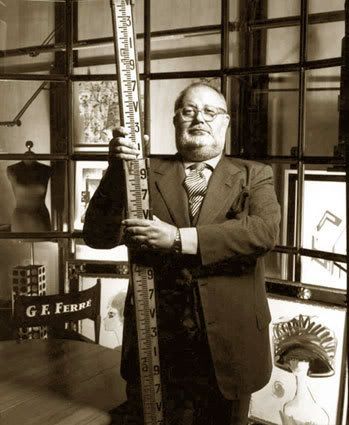 Booooo! Another great lost in the world of fashion..
Originally trained as an architect, this Italian designer began his fashion career designing accessories and raincoat. With his architecture background, he treated fashion with the same design principles as he would for a building: structure, form and balance. He was known as "The Architect of Fashion and was also known for being extremely critical of trends and fashion gimmicks. Eventually started his own company. He was also the director of Christian Dior in the late 80s to early 90s before he departed and start creating his own womanswear and menswear collection. He passed away 3 days ago, he was 62.
He will be missed and I'll be wearing my Ferrè glasses to honour him this week.
x