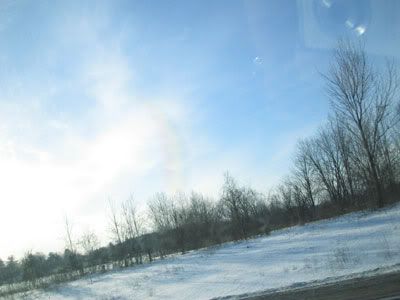 It's Roadtrip Time Again...
We had a late start because Eileen forgot her passport in Newmarket, so we had to detour and then we were stuck in traffic for hours. Ren was going to give up and turn around when we passed Hwy 10 and missed the two exits to 403. We finally got out the city at 4pm and arrived to St. Andrew's Hall by 7:30pm. We made good times but since we were so late, we couldn't have dinner with Marla. It is insane that people in Detroit don't wear their coats, it was freezing like the day before, and girls are walking around in tank tops to avoid coat checks!!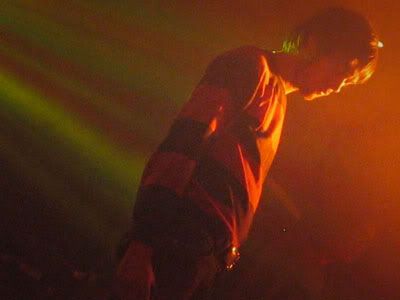 The Music // Kasabian // Morningwood
07.27.02.06 @ St. Andrew's Hall
(431 E Congress St - 313.961.8137)
I'm on it, get on it.. Kasabian is on fire
Guestlist wasn't sorted! Kasabian's list wasn't out by the time the door opens, luckily we saw Trevor and he got all of us in. God bless!
Morningwood
was already onstage when we got into the venue. The singer Chantal reminded me of a bad version of
Kelly Osbourne
. They were okay, she does have charisma though must say.
Kasabian
was just as amazing as last night. The set was obviously shorter since they weren't headlining, same high energy, tight show with excellent lighting. Notice that Tom has been saying heaps of "Thank You, God Bless you (insert city)!" They played the three b-sides as the night before in a openning set. Don't get me wrong, they are great songs but just thought they would play more from the album. It was so good, i danced and danced, i really don't know how
The Music
is going to top this. After the set, a British couple offered $20 USD for her
Kasabian
setlist!
The Music
open their set with "Take the Long Road and Walk It", what a great start. Man, honestly, Rob NEEDS to stop grinding to the micstand because it is JUST WRONG!!! if anything it was a TURN OFF not TURN ON! GOD he is ugly! His vocals are still a bit off from time to time, but the rest of the band was tight. After "Human", i was really tired, so i retracted to the back with Eileen for the rest of the gig. The best song of the evening was "Bleed from Within" with the percussion ran-off towards the end of the song. They ended their set with "Too High", i hate that song, however it did ended on a high note. There was no encore.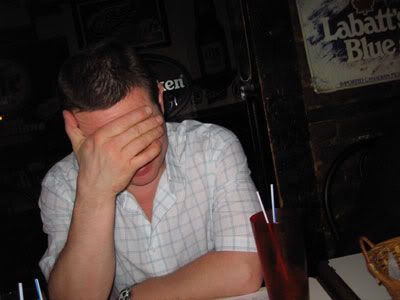 "I can't believe i'm sitting here with these girls.."
After the show, we talked to Phil for a bit and we were off with Karen (the Birthday Girl) and Trevor for some food. We went to this pub and had burgers, it was goooood! Paul finally found us in the pub as we were finishing up our food. They walked us to our car and said our byes as they walked around Greektown and try to find Paul some food. We drove back by the venue, to look for Music's tour manager, Chris, whom we've been trying to hunt down for months to thank him for guestlisting us last tour. We knocked on the bus and Phil informed us he went for pizza and he should be back in a couple minutes. We didn't want to wait as it was already very late and we still have a long drive back, so we just handed over the gift to Phil to give to Chris on our behalf. We had no problems at the borders, the drive was smooth. Got home at 5:30am.