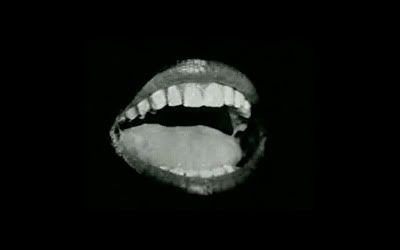 When:
Tuesday, 7 July, 2009 @ 1930
Where:
The Purcell Room, South Bank Centre: 2009 London Literature Festival
I love Samuel Beckett. Waiting for Godot was one of the plays I've read in high school that I didn't hate and I still love it to this day. I recently saw the play again at The Theatre Royal Haymarket starred Ian McKellen and Patrick Stewart. Despite it was the most elaborate stage production of Beckett I've seen, it was also the best production of this play I've seen mainly because of the actors.
Tonight, I attended the evening of Samuel Beckett's Not I performed by Lisa Dwan as part of the London Literature Festival at Southbank Centre. Full house. It was the most intensive nine minutes and forty-seven seconds of theatrical experience in my life! To make the Purcell Room pitch dark, black curtains was laid throughout the space, and a sole spotlight was on "the mouth" exactly eight feet from the stage. Lisa Dwan began her monologue at the speed of thought.
The play concluded with a Q&A session chaired by Michael Conevey, unfortunately due to illness, Billie Whitelaw couldn't be present; a taped interview was shown instead. As always, Beckett had extreme specific stage direction and the length of each ".", ".." and "…", which was heavily guarded and monitored, by Beckett's estate. The actresses must have "white voice" meaning — they should not "act". "The mouth" must not move away from the light, a discipline that can only be achieved by physical restraint. Whitelaw had herself strapped; Dwan had a pair of tights, blindfolded and had her ears blocked. Whitelaw compared performing the piece to "falling backwards into hell"; Dwan says it is like driving the wrong way down a motorway without any brakes. Whitelaw being heavily coached by Beckett himself, has passed on all his and her notes to Dwan — the "Not I" legacy passes on.
Having done a bit of research about this play, I had a slight idea what I was getting into but had no idea I would be blown away by the performance. I've tried to read the play; it was impossible how anyone could remember word per word and dots by dots. I appreciate the performance even more after the Q&A session and the length the actresses had to go through for it. It was also an interesting concept of thoughts out-loud. A verbal stream of conscience —scattered yet alert. I'm very intrigued to read and see other Beckett plays now.