Photos from the Hermes shoot:
Clothing:
model's own
. All accessories:
Hermès
. Hair & Makeup:
model's own
.
Stylist:
Laura Kay
. Photographer:

Andrew Meredith

. ©2010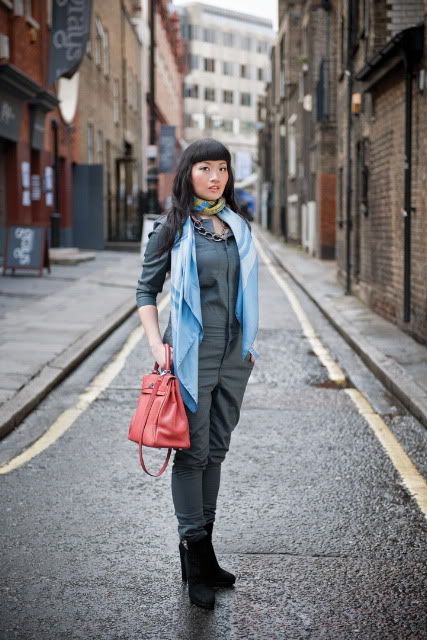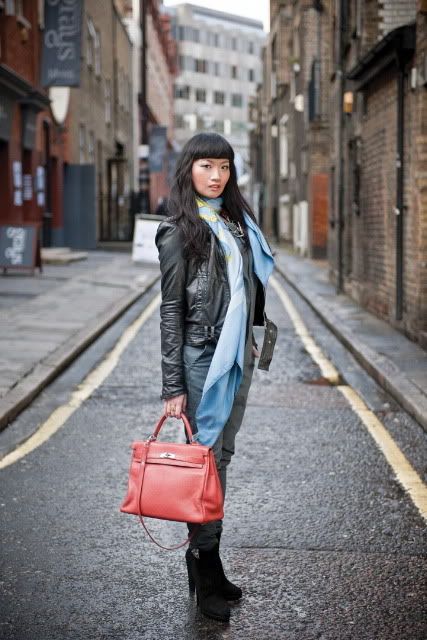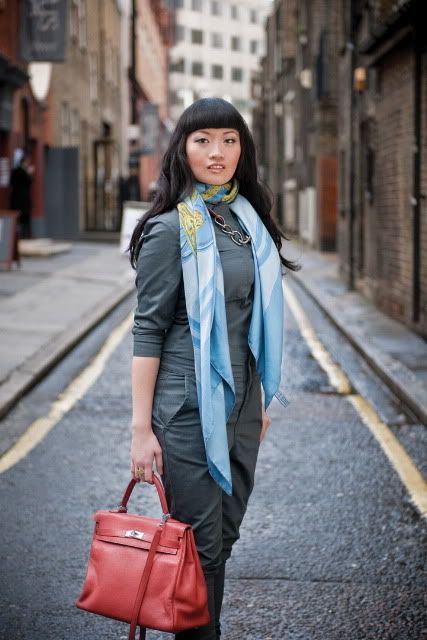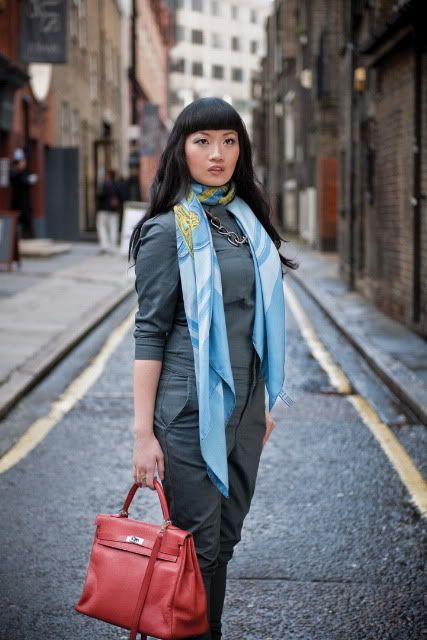 It was a relative mild day in late February when we went for this photoshoot in Mayfair. I first arrived at Hermes headquarters, stylist Laura had a look at my outfit choices we went for the jumpsuit – one of my favourite outfits and best bargain. After styling in headquarters, we headed off to South Moulton Lane for the shoot. Whoa, these boots are 2 sizes bigger than my tiny 37, and they were so high but surprisingly comfortable to walk in. It was slightly overcast at times. We reckon we got the "one" 10 minutes into the shoot but we played around some more ideas. It was a great experience and was lovely to work with Andrew and Laura again.
Store window photos (photos by me):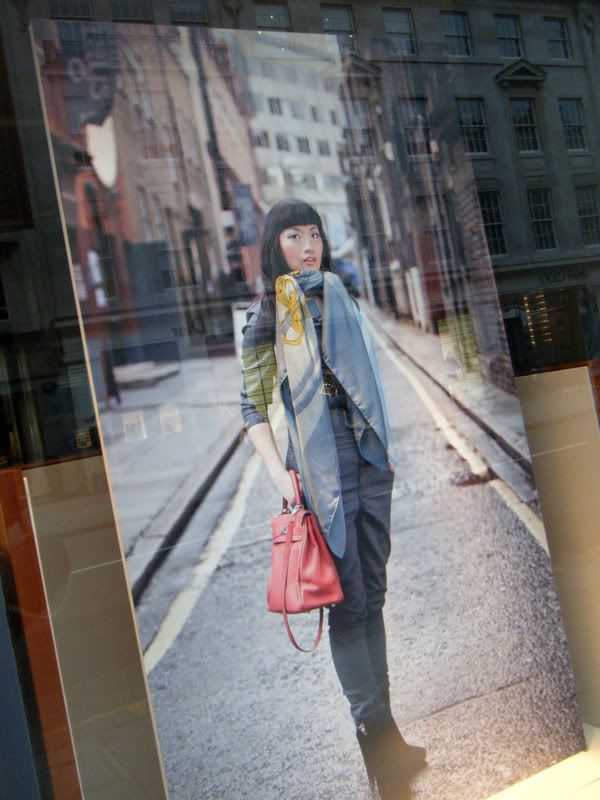 They went with the photo without the leather jacket, blown up to life size for the Hermès Sloane Street store window display. Yes, it is really life size!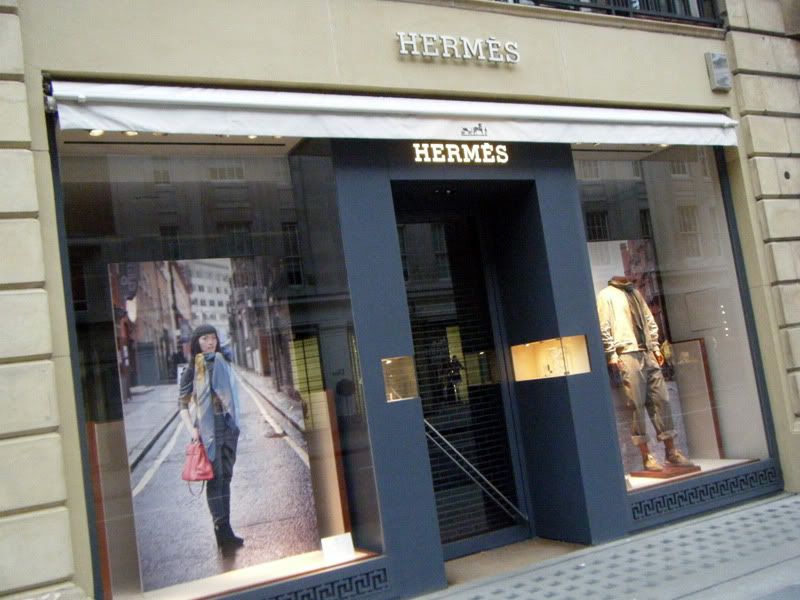 Hermès, Sloane Street, London.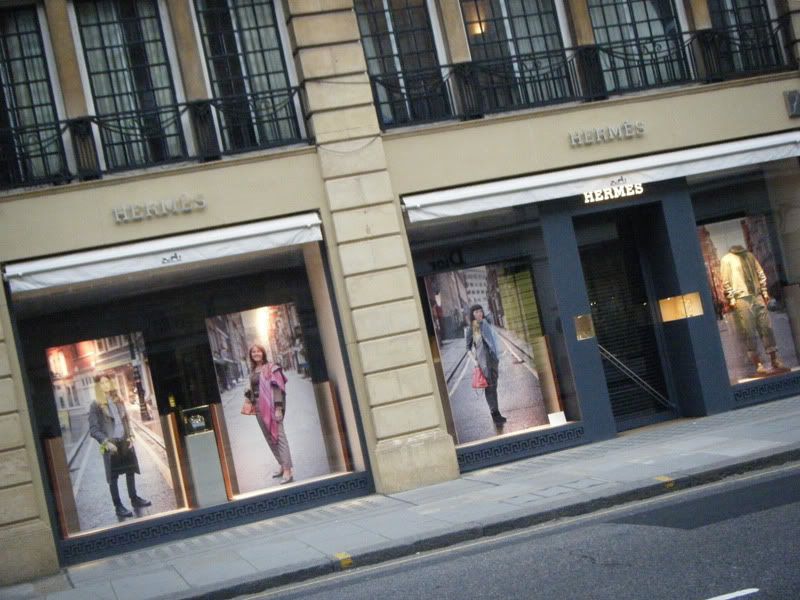 Hermès, Sloane Street, London.
If you happen to be around Knightsbridge, pop by and check out the window display of the Hermès store at 179 Sloane Street, London SW1X 9QP.
See other photo of me by
Andrew Meredith
from previous a Hermes shoot
here
.