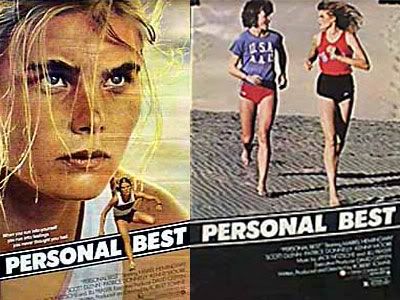 ** USA. 124 min. Colour 1982. Written & Directed by Robert Towne.
Cast: Mariel Hemingway, Scott Glenn & Patrice Donnelly
05.25.02.05 @ 21:09 - Innis Town Hall (Free Film Friday) with Kate & her friends.
I guess it was quite contraversal when this film was made in the early 80s as queer-films was a risk and a taboo especially when the film is themed around competitive sports. The film is of the entangled lives and loves of three highly-ranked athletes (Chris, coach Terry and her friend/lover/ competitor/role model Tory) striving for national Olympic team. There sexual tension between Tory and Chris throughout the film was well played. Chris's character mature as the film progresses. There were a few questiona plots and bits, and at times boring, sometimes WTF. It was mehhhh..